Last Updated on 07/12/2021 by Sanskriti
It has been reported that Trader of cryptocurrencies Bitmart has been the latest victim of a major hacking attack. The attack on Bitmart resulted in the theft of $196 million (approximately Rs. 1,479 crores) in various cryptocurrencies. The stolen tokens were sent to the anonymous hacker(s) known as "Bitmart Hacker."
The hack, which occurred on Saturday, December 4th, gained attention after security firm PeckShield announced it on Twitter. According to PeckShield, the stolen Ethereum-based crypto assets accounted for $100 million (approximately Rs. 754 crores), while the rest $96 million (about Rs. 724 crores) of assets were based on the Binance Smart Chain.
A screenshot of the cryptocurrencies which were stolen was also shared on Twitter by PeckSheild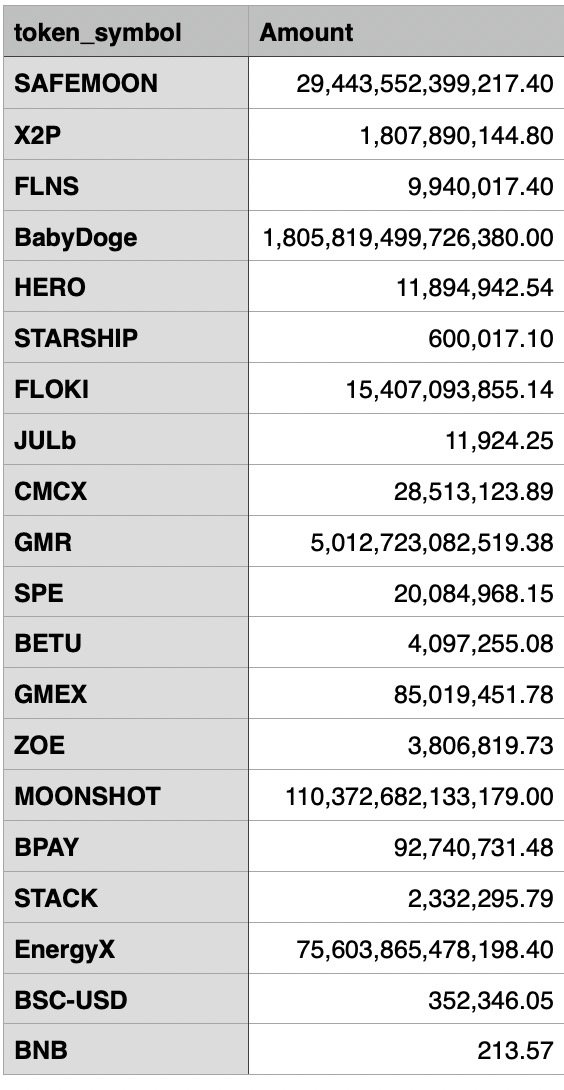 Bitmart CEO Sheldon Xia also addressed the situation, saying that the problem was triggered by a stolen private key, which led to the breach of two hot wallets. Hot wallets that run on the internet are linked to public and private keys to make crypto transactions easier while also providing security.
Xia also stated that Bitmart has decided to halt all withdrawals till further notice.
According to NewsRoomPost, the hackers swapped stolen money for Ether tokens via a decentralized exchange aggregator named "1inch."
The stolen Ether tokens are placed into Tornado Cash, a privacy mixer that makes it impossible to track down the stolen cash.
The hacker responsible for the Bitmart breach has been identified and will be punished.