Last Updated on 22/11/2021 by Anamika
Recently, amidst a new data breach, the sensitive information of almost 3.8 billion users of Facebook and Clubhouse apps has been exposed reportedly for $1,00,000.
It has been analyzed that not only the users of these apps are vulnerable, but also the ones who are not even using the apps. A few days back, Clubhouse asked its users to share the contact lists with the application. So, the possibility is that those people can also become the victim of data breaches.
According to CyberNews reports, The hacker first posted on Sept. 4. They advertised a merged database of users from Clubhouse and Facebook. It includes names, Facebook profile links, and Clubhouse ranks, as well as phone numbers. It has also been reported that the hacker has complied with all the information of Facebook users and then leaked it on the Clubhouse server.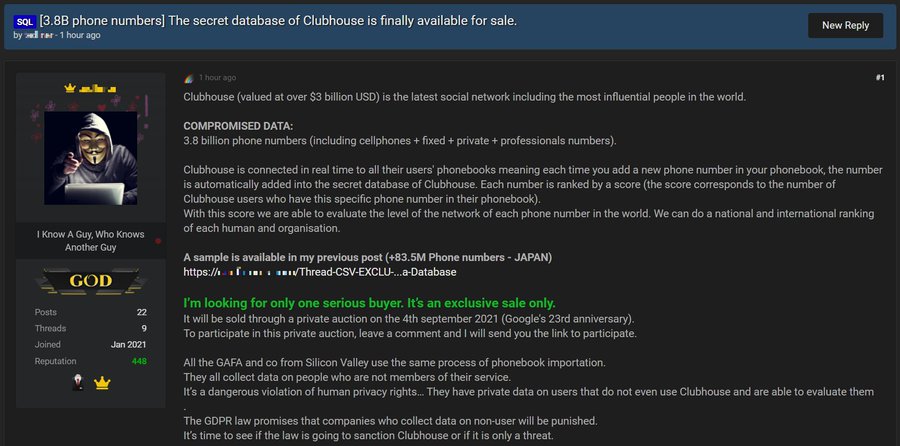 The clubhouse was launched last year in March and was an exclusive, invite-only app. Though it became available for everyone this July.
Data breaching and getting access to information is always good news for the attacker and the hacker. Now they have the power to use this information to their advantage. Getting access to your details such as username, location, profile, they can run a personal phishing campaign.
To save yourself from future breaches, be more careful as to whom you are adding to your personal network. Do not accept the follow request of a stranger and do not respond to suspicious texts, or open unknown links.