Last Updated on 01/11/2020 by Tuhin
It is no longer the 18th century, where communication between two cities would take weeks. We are living in an era, where it takes minutes, even less to connect with friends, families, and relatives living across the world. Internet calling has become very popular, and almost everything can be done with the help of the internet. Be it appointments, shopping orders, help with locating a place, the internet has innumerable uses. After recent research and studies, strong and steady internet connectivity is available for low prices, yet it is not a free commodity for those who cannot afford it.
On the 13th of October, the New York city council held a hearing to address the digital divide — the persistent inequities in internet access that have left millions of New Yorkers without sufficient broadband service. A member of VOCAL-NY, Feliz Guzman has been a victim of insufficient broadband services. VOCAL-NY is a statewide membership organization that aims to build power among and look after the low-income people who have been impacted by HIV/AIDS, drug wars, mass incarceration, and homelessness.
As a homeless resident in New York City, Guzman had nothing to help him out except for a government-provided Lifeline cellphone to seek out housing and medical services during the pandemic. He did not have enough data on his phone to wait on hold for quite long until it was his time to speak.
Celina Trowell, an organizer with VOCAL says that it is indeed an obstacle when large masses in New York suffer from poor internet access, which is ironically increasing every day. "My communication with our members has been drastically impacted by the fact I have no way to consistently engage with them," says Trowell. "If their phone goes off, I can't contact them. Because of COVID, they can't just come to the office."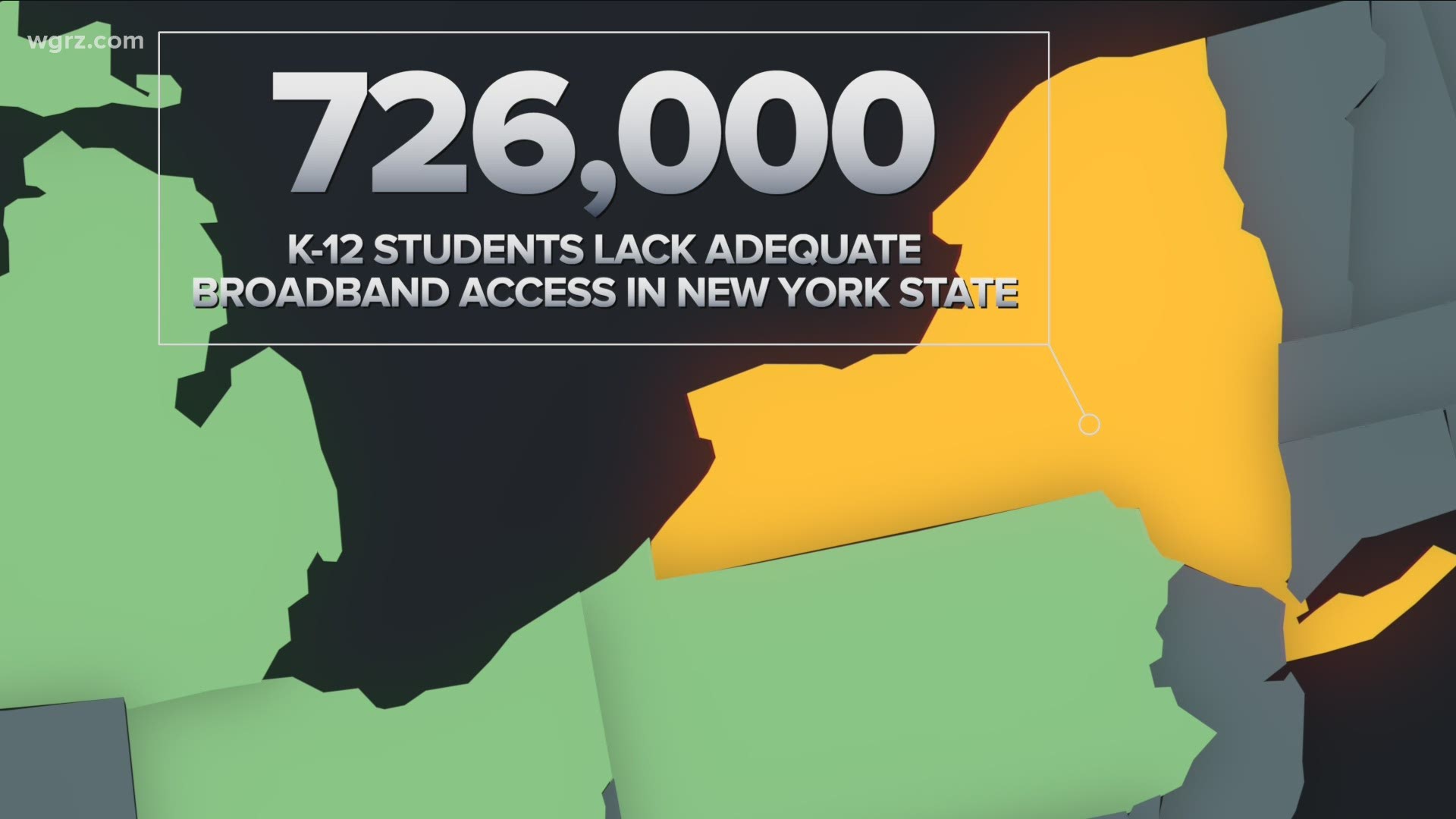 Since his first term as mayor, Bill de Blasio has been talking about the digital divide between the residents in the city. Actual progress has not been very fast either. In 2020, the lack of proper internet should not be a problem making life difficult. We have progressed too much to let lack of internet be a hurdle, but for the homeless, and less privileged, it has been worse.
Not only has the daily navigation of people been affected. Studies have had to take a stand back, as many have been unable to log in and access their remote schooling portals due to internet problems. Many residents have had to fight through balky service to access city eviction-prevention portals or seek unemployment benefits, and patients have been unable to schedule telehealth appointments with their doctors — all for the lack of something that many city residents take for granted.
Will Luckman, a member of Democratic Socialists of America's Tech Action Working Group agrees that the internet is not a luxury. "Internet access is not some luxury commodity. It's a fundamental requirement for participation in daily life."
City residents have often complained about terrible internet service, and fortunately, only a few operate in the city. Back in 1965, the city's Board of Estimate decided to slice up the city into cable-TV franchise fiefdoms, a setup that has survived largely intact in the internet era.
Today, Altice (aka Optimum) has exclusive cable rights to the Bronx and southeast Brooklyn, while Charter (aka Spectrum, formerly Time Warner) has the rest of the city; Verizon FiOS is also available in a slowly expanding patchwork of areas overlying those two. As a result, most city residents have at most one other option if they're unhappy with their current service, and many have none at all.
A resident of Manhatten's Chinatown, Marion Appel says that she had had to go to subway stations to download files after her Verizon DSL service went down in February. "I went to completely unsecured space to get legal documents," she said, "The Verizon reps have not explicitly said so, but they have given an indication that they don't like dealing with these tenement-style buildings where they have to crawl around to get to the backyard." Eight months later, Appel is still waiting for her service to start operating properly.
The de Blasio administration's Internet Master Plan, released in January of this year, cited Census data as showing that 29% of city residents have no home broadband service, and an equal number lack broadband cellphone service. This implies that more than 1.5 million city residents have no way to access the internet at speeds sufficient to attend a Zoom class, let alone attend a council hearing.
Many hotels made arrangements to provide shelter to the homeless ever since the COVID pandemic hit, but they are not making their internet access available for them. Trowell said that she's heard of shelter hotel residents paying hotel staff under the table for WiFi passwords.
Most of the city's internet problems were solved, prioritizing school children since most schools have resorted to online classes. Many schools provided students with iPads and Chromebooks, but not every school has the required budget to provide Chromebooks to all students who need them.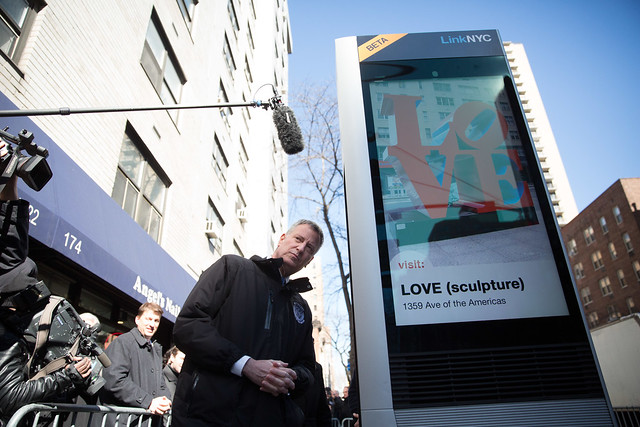 In wake of COVID, students and city residents cannot visit the library, or use public WiFi at cafes, or diners. The homeless, who depended largely on the WiFi in subways,  not only lost their place to sleep but also their access to the internet via subway WiFi. In an attempt to bridge the rift, the city government set up LinkNYC, which had disappointing results. 
The city's current plan is to encourage the addition of both 5G and fiber service, each on an "open access" basis that would be accessible to all providers. Cities' reluctance to pursue municipally run networks can be traced back to the same causes that allowed big telecoms to acquire monopoly power over broadband markets in the first place: power and money. In a typical city, it averages about $1,000 per person to build new fiber cable, meaning in New York, it would probably be on the order of 7 to 10 billion dollars to build a new fiber network to connect everyone.
"The same way we can set up hubs for people to sit and have dinner outside, why don't we have hubs for internet for people who are unhoused?" says Trowell. "Why don't the libraries have outdoor stations where people can sit and have access to the internet? In the long term, we need to consider how to make internet access a public utility for all." This indeed is a valid question, but it remains unanswered as of now.